Richmond Exteriors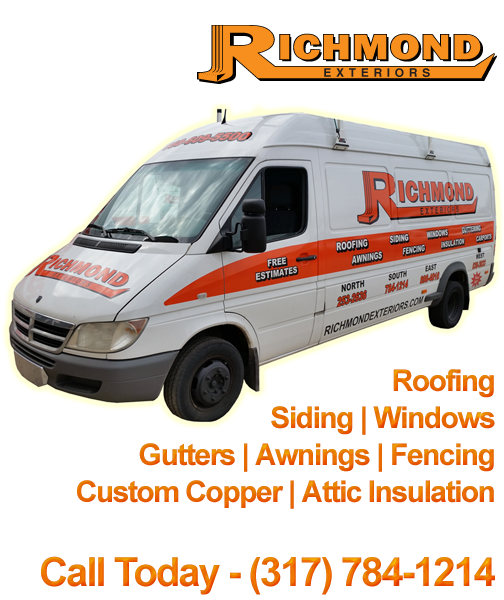 Booth: 140
3510 S. Keystone Ave.

Richmond Exteriors: Experienced and Trusted Indianapolis Contractor for Over 29 Years!

Exterior remodeling done right with quality products and superior installation in roofing, siding, windows, gutters, awnings, fencing and more. Richmond Exteriors is a family owned and operated business that has been satisfying its customers for more than 28 years! With immense growth in our residential remodeling services, Richmond has expanded its efforts to fulfill the residential needs of the Indianapolis, IN Area & Central Indiana as well as providing superior quality work to commercial clientele throughout the Midwest. At Richmond Exteriors we offer quality products combined with exceptional installation to provide superior exteriors that are energy-efficient, maintenance-free, and built to last. In order to encompass both residential and commercial needs, Richmond offers a wide variety of exterior enhancement services that will not only improve the appearance of your home or building but increase the overall protection of its infrastructure!