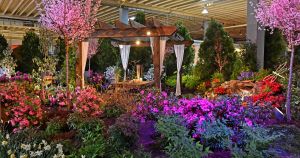 FEATURE GARDENS GREEN WITH EXCITEMENT AND BURSTING WITH COLOR!
Bursting with color like never before, this year's Flower + Patio Show has bountiful buds to make you green with excitement! Make sure to visit both West Pavilion and Expo Hall — experiencing the wow factor from the Showcase Gardens, courtesy of the area's top landscape professionals.
Contributing landscapers are: All Pro Landscaping, BLC Outdoor Services, Budde Landscaping, Calvin Landscape, Country Gardens Lawn & Landscape, Divine Outdoor Services, Elsie's Flower Shoppe, Grok Landscapes by Design, JMT Landscape Group, Lakeshore Hardscapes, McNamara Florist, Precision Outdoors, Pro Care Horticultural Services and TTB Design Group, Heath Outdoor, Above and Beyond Companies, BPI Outdoor.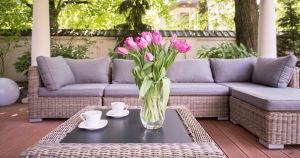 Deck Wars
It's time to see who can build the most dynamite deck in the Deck Wars competition, sponsored by Trex! The top deck constructors in Central Indiana will dual it out — designing and building the decks of your dreams. Each builder gets a 20x20-foot space in Exposition Hall along with materials provided by Trex, the world's largest manufacturer of wood-alternative decking products. Flower + Patio Show attendees will choose the winner, decided on Friday, March 20!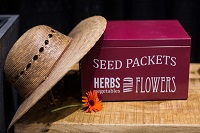 More Growth at The Plant Market
After winter's chill begins to thaw, the Plant Market is the best place to be to get a sneak peek at all the sights and scents of the upcoming spring season. One of the most popular features at the Flower + Patio Show, the Plant Market has everything from fresh flowers and plants to gardening supplies right at your fingertips. And you can't miss it — it's right at the entrances of West Pavilion and Expo Hall.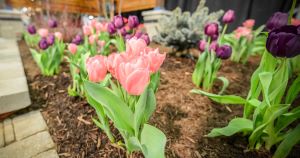 You Make It, You Take It
The Great Lakes Floral Association invites you to visit them at the Flower + Patio Show! Pick the blooms you like, work with one of the floral professionals to create a one-of-a-kind arrangement, and then take it with you. You make it, and you take it! There will even be plants and a terrarium bar. Also, a handful of florists will have a contest to see who can create the best bouquet — show attendees will pick the winner. Blooming fun to be had by all!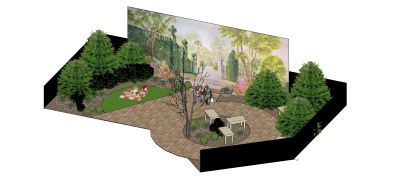 TeaTime in the Garden
In the mood for a cup of tea? Local designer Liz Henderson shows Flower +Patio Show attendees how to throw a tea party in the garden! With unique tablescape concepts to take you from at-home tea to high tea, Liz shows off the traditional tea with added garden garnishes that will be a sweet treat to the eyes. Visit this feature at the back of West Pavilion.

The Masters of the Garden
Ready to dig in to all your gardening questions are the Purdue Master Gardeners! The Purdue Master Gardener Program trains gardening enthusiasts as volunteers to assist Purdue Extension with home horticulture education in communities throughout Indiana. Have a lawn problem? A dirt drama? Bring them to the Masters! Visit us at booth #546
More information about the Purdue Master Gardener Program can be found at: https://www.purdue.edu/hla/sites/master-gardener/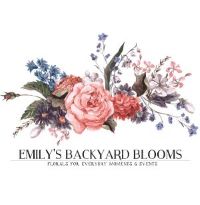 Emily's Backyard Blooms
Emily's Backyard Blooms is a micro-flower farm in Fortville, Indiana. With a focus on harvesting locally-grown, Emily creates gorgeous floral designs for everyday moments and special events. In addition to cut flowers, she sells a variety of indoor houseplants and offers garden and plant classes throughout the growing season.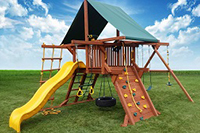 kid's play zone
Want to bring the whole family to the Flower + Patio Show, but you're not sure what the kids will enjoy? Try the Kids Play Zone! Featuring equipment from Recreation Unlimited, this area is designed to let the kids play and give you a chance to try before you buy. Backyard playsets, basketball goal will be on display and ready for your kids to explore.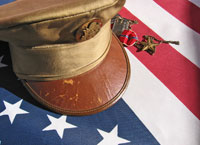 Hero Day
Pay honor and tribute to all our heroes on Hero Day, Tuesday, March 17. All active and retired military, police and fire personnel get FREE ADMISSION for the day. Just bring a valid ID, and come enjoy the Flower & Patio Show!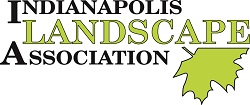 Trade Day
Join us for Trade Day on Wednesday, March 18. The Indiana Flower + Patio Show is celebrating all students activity studying trades or any trade professionals working in the landscaping industry. Bring your valid student ID, business card or employee ID to the box office on Wednesday, March 18 to claim your free admission ticket.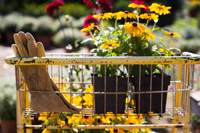 Blooming Sale
Spot something in an Indiana Flower + Patio Show garden you can't live without? Almost all plant materials, hardscapes, structures and decorative pieces used to create the magnificent gardens at this year's event are available at our annual Blooming Sale! When you see something for your own at-home landscape, talk with the onsite representatives of the garden where it's displayed, and they will reserve the item for you. Then on the final Sunday of the show, March 22 at 5:00, you can pick up your new treasure!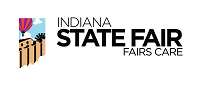 Fairs Care Food Drive! Monday, March 16
On Monday, March 16, the Indiana State Fairgrounds will host a food drive at the Flower + Patio Show to benefit Gleaners Food Bank of Indiana! Donate a canned good and receive a voucher for $4 off the price of adult admission at the box office. Come to the either of the show's entrances at West Pavilion and Expo Hall on Monday ONLY, and help stop hunger with Gleaners!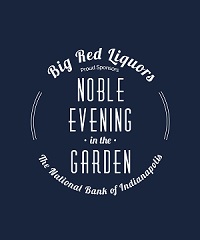 Noble Evening in the Garden
This preview gala to the Indiana Flower + Patio Show began in 1997. It takes place on Friday, March 13, featuring house favorites from Indianapolis's top restaurants, live entertainment, silent and live auctions and more. Don't miss this exciting preview, set among the fabulous gardens at the Indiana State Fairgrounds.
Noble Evening in the Garden is presented by The National Bank of Indianapolis and hosted by the Noble Auxiliary, with all proceeds from the event benefitting Noble of Indiana.

http://www.mynoblelife.org/fundraising-events/noble-evening-garden/