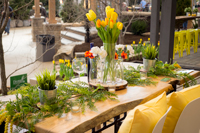 FEATURE GARDENS GALORE AND FUN WITH FLOWERS!
You wanted more flowers, and we listened! This year's Flower + Patio Show is bursting with beautiful buds, more colorful and extravagant than ever. After a blooming welcome from show entrances designed by McNamara Florist, you'll experience Showcase Gardens that will wow as you walk down the aisles. Be sure to visit both West Pavilion and Expo Hall for a variety of sprouting succulents and pleasing perennials.
Everything from upscale and indulgent to mid-sized gardens and budget-friendly options, you'll have a range of landscaping beauty at your fingertips.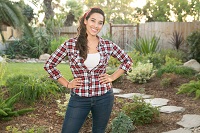 DIY Network's Sara Bendrick
Landscape designer Sara Bendrick comes to the rescue of people who love their homes but hate their yards on DIY Network's "I Hate My Yard." She works with homeowners to create the outdoor living spaces they've always dreamed of!

Appearing March 9-10, see stage schedule here for times.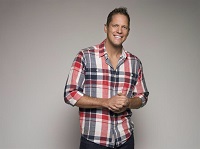 DIY Network and HGTV's Chris Lambton Brings Order to Your Lawn
Host of DIY Networks' "Lawn and Order," "Yard Crashers" and appearing with wife Peyton on HGTV's "Going Yard," Chris Lambton is an expert in landscaping, hardscaping, garden planning, lawn care and maintenance for all areas of your outdoor living space.

Appearing March 15-17, see stage schedule here for times.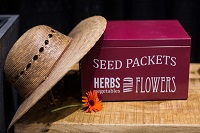 The Plant Market Continues to Thrive
One of the most popular features at the Flower + Patio Show is the Plant Market! Attendees can get a first peek at the sights and scents of the first buds of spring. Take home herbs, seeds, terrariums, cacti and hardy spring annuals. Plus, get fresh flowers, plants and supplies throughout the 4,500 square feet of the Plant Market, located at the entrances of both West Pavilion and Expo Hall.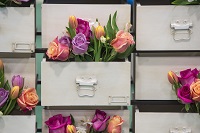 U-Pick Blooms
You pick it — and take it home with you! Show visitors get to pick their very own fresh-cut gorgeous bouquets and then take home the scents, colors and textures of the season. Select your blooms, and a designer from the American Institute of Floral Designers (AIFD) puts together an arrangement just for you! And while its being made, the designer will talk to you about the construction of the design, offer some tips and answer any questions you have. Be sure to stop in for the best buys in fresh-cut flowers!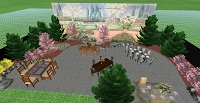 Party Planning in the Garden
Local designer Liz Henderson shows Flower +Patio Show attendees how to throw a garden party with the best of them! From focusing on the beauty of the tablescape to seating arrangements and outdoor lighting, Liz creates a one-of-a-kind garden party feature on full floral display at the back of West Pavilion.

master gardeners help others grow
The Purdue Master Gardener Program trains gardening enthusiasts as volunteers to assist Purdue Extension with home horticulture education in communities throughout Indiana. See the Purdue Master Gardeners in Booth #508 at the Flower + Patio Show to discuss lawn care tips and common lawn problems with show attendees.
More information about the Purdue Master Gardener Program can be found at: https://www.purdue.edu/hla/sites/master-gardener/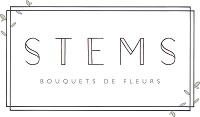 STEMS: Bouquets de Fleurs
Bloom where you are planted! STEMS Flower Truck is a French-inspired flower truck selling premium bouquets and curated stems for you to enjoy. The truck will be planted at the Indiana Flower + Patio Show to bring you a French-inspired floral experience with fresh, beautiful flowers!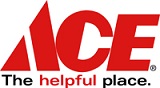 Vote for a Chance to Win a Weber Grill!
Want the chance to win a Weber Grill valued at more than $300? All you need to do is find one of four iPads set up at the Flower + Patio Show and cast your vote for "Best Garden," "Best Use of Color" and "People's Choice." Just by casting your vote, you might be the winner of the grand prize, a Weber Grill presented by Ace Hardware!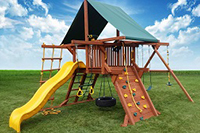 kid's play zone
Want to bring the whole family to the Flower + Patio Show, but you're not sure what the kids will enjoy? Try the Kids Play Zone! Featuring equipment from Recreation Unlimited, this area is designed to let the kids play and give you a chance to try before you buy. Backyard playsets, basketball goals and more will be on display and ready for your kids to explore.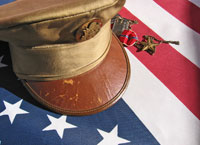 Hero Day
Pay honor and tribute to all our heroes on Hero Day, Tuesday, March 12. All active and retired military, police and fire personnel get FREE ADMISSION for the day. Just bring a valid ID, and come enjoy the Flower & Patio Show!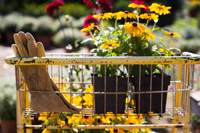 Blooming Sale
Spot something in an Indiana Flower + Patio Show garden you can't live without? Almost all plant materials, hardscapes, structures and decorative pieces used to create the magnificent gardens at this year's event are available at our annual Blooming Sale! When you see something for your own at-home landscape, talk with the onsite representatives of the garden where it's displayed, and they will reserve the item for you. Then on the final Sunday of the show, March 17, you can pick up your new treasure!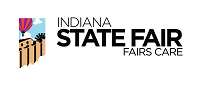 Fairs Care Food Drive! Monday, March 11
On Monday, March 11, the Indiana State Fairgrounds will host a food drive at the Flower + Patio Show to benefit Gleaners Food Bank of Indiana! Donate a canned good and receive a voucher for $4 off the price of adult admission at the box office. Come to the either of the show's entrances at West Pavilion and Expo Hall on Monday ONLY, and help stop hunger with Gleaners!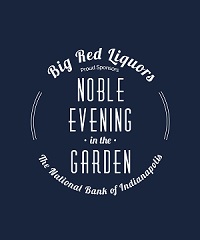 Noble Evening in the Garden
This preview gala to the Indiana Flower + Patio Show began in 1997. It takes place on Friday, March 8, featuring house favorites from Indianapolis's top restaurants, live entertainment, silent and live auctions and more. Don't miss this exciting preview, set among the fabulous gardens at the Indiana State Fairgrounds.
Noble Evening in the Garden is presented by The National Bank of Indianapolis and hosted by the Noble Auxiliary, with all proceeds from the event benefitting Noble of Indiana.

http://www.mynoblelife.org/fundraising-events/noble-evening-garden/