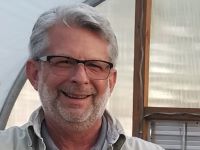 TODD JAMESON
Todd Jameson, along with his wife Kathleen Jameson, operate Balanced harvest Flower Farm in Needhham, Shelby County, Indiana. They produce sustainably grown cut flowers and branches, their products are sold to florist shops and direct to the consumer at the Zionsville, Binford and Fort Ben Farmers Markets.
A native of Farmingdale, new jersey, Todd has invested a lifetime in the production and marketing of horticultural products. He was a founding farmer at the New York City Greenmarkets in 1976.
Balanced Harvest Flower Farm is a member of Indiana Grown and an enthusiastically supports the Slow Flower Movement, a philosophy that supports grown-in-the-USA flower farms as well as florists, florist, floral designers and retailers committed to using American-grown products.
Todd currently serves as vice president of the Indiana Floral Association.

Jo Ellen will appear on stage March 15th, 18th, 19th, and 21st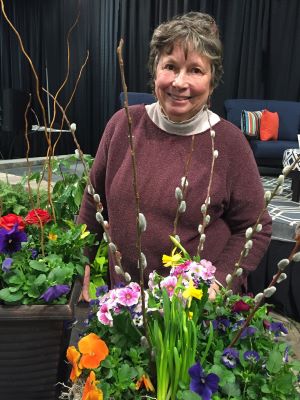 JO ELLEN MEYERS SHARP
Joe Ellen Meyers Sharp, a 25-year, award-winning veteran of newspaper journalism, owns Write for You! LLC, a freelance writing and editing business. She was a regular contributor to Indiana Gardening from 2009 to 2019, and founding editor of Iowa Gardener, Michigan Gardening, Minnesota Gardener and Wisconsin Gardening magazines. She edited those magazines from 2012 to 2018.
She's editor of On the QT, the award-wining newsletter of GardenComm: Garden Communicators International. She wrote an award-winning weekly gardening column for The Indianapolis Star, 1989 to 2019. She blogs for several corporations and is a frequent guest on television, radio and web broadcasts.
An Indiana Advanced master Gardener, she co-teaches the City Gardener Program with a Purdue-Marion County Horticulture Extension Education. She is a garden coach and has an all-season container planting business. For nearly 20 years, she has worked at a large, independent garden center in Indianapolis, including a stink as buyer of perennials, trees and shrubs. She's co-author of the Indiana Gardener's Guide, author of The Visitor's Guide to American Gardens, and contributor to Oxford Companion to the Garden and Phaidon's The Gardener's Garden. A popular speaker, she is a member of GreatGardenSpeakers.com, where she has more than 40 five-star rated reviews.
Joe Ellen is president of GardenComm, a member of Indiana landmarks Historic Landscapes Committee, and former director of the Horticultural Society at Newfields (formerly Indianapolis Museum of Art).

Jo Ellen will appear on stage Sunday, March 22nd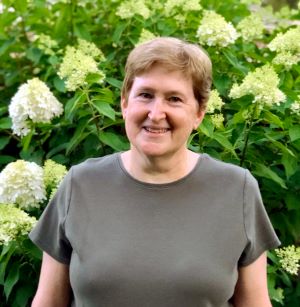 carol michel
Carol Michel is the award winning author of:
-Potted & Pruned: Living a Gardening Life
-Homegrown and Handpicked: A year in a Gardening Life
-Seeded and Sodded: Thoughts from a Gardening Life
-The Christmas Cottontail: A Story for Gardeners of All Ages
She is a lifelong gardener with a bachelor's degree in horticulture production from Purdue University, an avid collector of old gardening books, and claims to have the largest hoe collection in the world.
A popular speaker, Carol has written for gardeningmagazines and regularly writes for her award-winning garden blog, www.maydreamsgardens.com.
She is also part of a weekly podcast, The Gardenangelists: Flowers, Veggies and All the Best Dirt, available on iTunes and other podcast streaming services.
Carol will appear on stage Saturday, March 21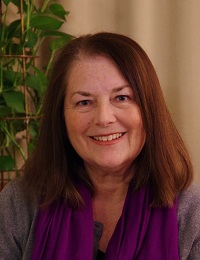 kathryn j. reeves
Kathryn J. Reeves, Purdue Advanced Master Gardener, Tippecanoe County and Professor Emerita of Art, Purdue University
Title: "Upcycle!Teacup Planters and Succulents"

Speaker Bio: Kathryn Reeves is a Master Gardener, awarding winning artist and photographer. She is a Purdue University Professor Emerita. She also taught in the College of Design at Iowa State University and worked as a garden designer with a landscape architect. Her advice on garden design trends has appeared in Lafayette Magazine. She grows vegetables year-round in the garden and indoors.
Kathryn will appear on stage Saturday, March 21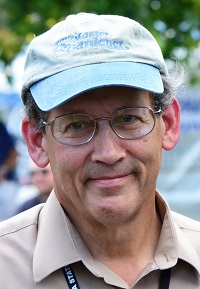 steve mayer
Steve Mayer is Extension Educator-Horticulture for Purdue Extension-Marion County in Indianapolis. Steve has served the public for over 30 years as a horticulture educator with the Cooperative Extension Service. Since 1997 he has provided leadership for the Purdue Extension consumer horticulture educational program in the Indianapolis area. Steve is coordinator of the Marion County Master Gardener program and serves as instructor for the classes. He is also involved with other Extension gardening programs. He writes about gardening for Indiana publications such as the Senior Life (Indianapolis edition) newspaper. Steve is on Twitter @purduehortindy and has a Facebook page for the Purdue Extension-Marion County Demonstration Garden. Steve Mayer is a native of Wisconsin. He majored in horticulture and received B.S. and M.S. degrees from the University of Wisconsin at Madison.

Steve will appear on stage Friday, March 20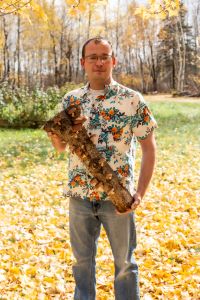 matt ratliff
Research Mycologist Matt Ratliff, has spent over a decade honing mushroom cultivation techniques and has successfully grown over 50 varieties of gourmet and medicinal mushrooms from all over the world.
His company, Ready-2-Fruit Mushrooms, produces and distributes mushroom kits and cultivation supplies nationwide through garden catalogs, nurseries, greenhouses and select retailers. This basic introduction to mushroom cultivation will explain how to cultivate a variety of gourmet mushrooms at home using basic materials and simple techniques; allowing home gardeners to grow indoors annually or outdoors perennially.

Matt will appear on stage Thursday, March 19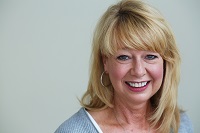 Terri Stacy
Celebrating 35 years at WIBC Radio in Indianapolis and the co-host of the Morning News for 22 years, which included reporting traffic for the last three.
Taking on a new role of a new program called "Neighbor to Neighbor", which promotes non-profit events.

Teri will be the stage MC, March 14th and 15th