Make a year's worth of sales in one weekend!
Meet your new customers at the Indiana Flower + Patio Show. Qualified homeowners attend the show annually seeking helpful advice, solutions and new products for their next renovation, décor or landscape project.

The Indiana Flower + Patio Show features high-interest exhibits, high-profile experts and the latest trends to bring in customers who are ready to move ahead with their home improvement projects.
EXHIBITOR SPACE RATES
10x10 | $2,149
10x20 | $4,298
20x20 | $6,756

Exhibitor Listing (Required for all exhibitors) $99
New Exhibitor Marketing Pkg. (Required for new exhibitors) $100
Direct Sell Fee $200/10X10
Corner Fee $250/corner
Receive a free booth quote
GET FACE TO FACE WITH QUALIFIED HOMEOWNERS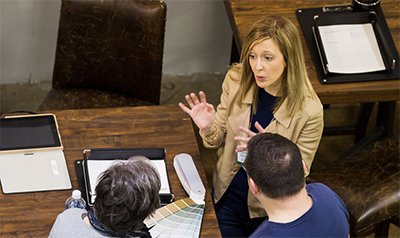 96% are homeowners


53% have a project
in mind

54% plan to spend up to $25,000 with an exhibitor from the show within the next 12 months

64% attend with a spouse or partner – meet BOTH decision makers


$99,001 average annual household income

Source: 2019 Marketplace Events Attendee Survey

Testimonials
"Our experience at the Indianapolis Home Show as a first-time exhibitor was very positive. We have generated much more interest for our company and many more leads than we were anticipating. We had a great success. The home show was well organized and everything ran smoothly from move-in to move-out. Any request we had, even during the busy days, was promptly answered and handled with a smile by home show personnel, which means a lot. Nicolette is great!"

Claudio Bertolini
Arcadia Midwest

"This was Taylor Home Improvement's first Indianapolis Home Show. The activity at our booth was robust and we are very pleased with the opportunity this exposure is giving to us with a long list of new potential customers.

The owners of the company were so pleased with the results that it was a "no brainer" to not only re-sign for next year but to also double our space size. The home show staff was a wonderful group of people to work with as they provided a lot of support and clear information to us throughout the show."

Steve A. Taylor
Taylor Home Improvement, Inc.

"Wow, the Indianapolis Home Show was great! We had lots of people, lots of interest and lots of leads. All of the Lee Professionals who staffed our booth, as well as those who visited thought it was a home run."

Ryan Phillips
Lee Supply

"What separates this show from other shows is that Marketplace Events saturates the market with an aggressive advertising campaign, which drives qualified homeowners prepared to purchase right to the show.

We have had repeated success with this show every year we participate! We couldn't be more pleased with the continuous positive outcome of exhibiting each and every year!"

Dawn Hawkins
Faerber's Bee Window

"We saw heavy foot traffic that resulted in higher sales volumes. The amount of exposure we received from the event has continued to help us grow our client base and spread the world of our show room! It was an experience that was well-worth the investment!"

Amy Bridgetts
LoveSac

"Fischer Homes is proud to partner with Marketplace Events and the Indianapolis Home Show. The Home Show is one of the most exciting community events held every year in Indianapolis. It draws crowds of over 100,000 visitors each year and is timed perfectly coming out of the winter months. For visitors and vendors, it's perfect timing heading into the spring season in the Midwest.

Everyone associated with developing, hosting, and running the home show is a joy to work with and are overly accommodating to guests and participants alike.

The Show has assisted in our entrance into the Indianapolis market and from a marketing effort, the Indianapolis Home Show has been one our biggest successes in driving visibility. We look forward to a long standing relationship with Marketplace Events the Indianapolis Home Show."

Brad Kriner
Fischer Homes-Indianapolis

"All the advertising that was done before the show helped with our success."

Dianne Schrack
Wicker Works

"We are pleased with the response we had at our booth and will definitely be back next year."

Jennifer Morris
Mosquito Shield of Central
Connect with us
Sign up to receive more information via email.
Search the Interactive Exhibitor List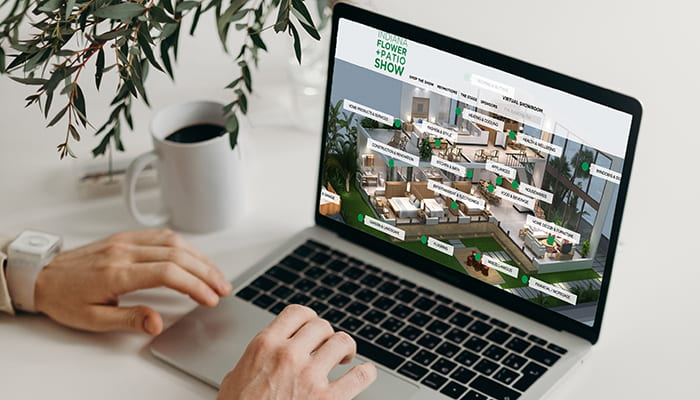 Exhibitor List