Meet Trading Spaces Newcomer Joanie Sprague
Joanie Sprague is a reality TV star who has gone from modeling to construction. And now she's one of the new additions to the highly-anticipated revival of TLC's
Trading Spaces
. Read more about Joanie in this Q&A!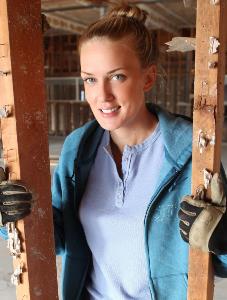 Q: What is an easy DIY project homeowners can tackle to improve their space?
Joanie
: "An easy project someone could handle would be doing their closets. A lot of builders provide a basic rod and shelf closet with their standard closet builds, but most people need more space than that for their clothes/linens, etc. Unless you have a master closet going in, doing your own closet is easy! You can go to Lowe's or another store and get closet systems that are either floor-based and can sit right on top of your carpet, or wall-hung and would only require a stud finder and a good impact driver. Simply create the design you need on paper first, measure out how much product you would need, purchase and install!"
Q: If you had to move to another country, where would you go?
Joanie
: "It would be Portugal. We went there on our honeymoon, and we fell in love with the countryside, the beaches and the rich culture in the cities. Everyone there took so much pride in their work, and every detail and design feature was photo-worthy. It's a lovely place."

Q: What is something we wouldn't guess about you?
Joanie
: "I have some pretty strange hidden talents that involve making noises, but I can also speak some Hebrew!"
Q: What's a common mistake homeowners make when doing projects themselves?
Joanie
: "Tearing out a wall and not knowing if it is load bearing or not. I see a lot of people just get crazy and start tearing out walls to open rooms, and many times it can lead to big issues with structural damage. Always ask a builder or an engineer."
Q: Fill in the blank. The three things I can't live without are _______.
Joanie
: "My impact driver, mascara and coffee."
Joanie appears at the Indiana Flower + Patio Show Friday, March 16 through Sunday, March 18! Don't have tickets yet?
Buy online now to save $2
and start planning your visit. We can't wait to see you there.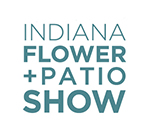 INDIANA STATE FAIRGROUNDS - EXPO HALL & WEST PAVILION
MARCH10-18, 2018
Mar 5, 2018, 14:05 PM