Vintage Meets Modern with Tyler Wisler
With more than 18 years in the design industry, Tyler Wisler has established himself as one of New York's most influential and dynamic designers with an international clientele.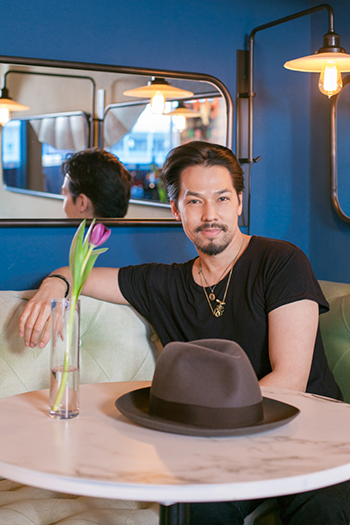 Tyler earned a certificate from the New York School of Interior Design and graduated from Marymount University with a Bachelor of Arts in interior design. Since then, he has been exciting people with his unique approach to tailoring environments through the integration of vintage industrial elements dovetailed with modern sensibilities. These fashionably aspirational spaces include a hint of the unexpected, which keep the environments lively and promotes conversation. Tyler has been featured on hit shows like HGTV's
Design Star
, ABC's
Good Morning America
and NBC's
George To the Rescue
. With an ear to the ground and a discerning eye, he has been sought out by not only the mega-online retailer OpenSky to be one of their taste-makers, but he is also an "eBay Influencer" and a content creator for Skype.
Most notably, Tyler is a Pinterest "Pinfluencer" in both the home decor and men's fashion categories, touted by both Mashable and the Huffington Post as "one to follow." He has been seen in "Architectural Digest," "Elle Décor," "New York Spaces," and recently "HOSS Magazine" offered Tyler a position as one of their permanent celebrity contributors.
Companies like Kohler, 3M, BRIZO, Cosentino and Benjamin Moore have all collaborated for that edgy aesthetic and authentic narrative that only Tyler can bring to a project. He recently added to his extensive resume by launching a line of eco-luxury bedding for Butterfly Dreams linens.
Whether talking trends, demonstrating a DIY project, or creating a rocking interior, Tyler believes everyone has the right to be surrounded by great design.
Learn how to keep your space lively with Tyler on Saturday, March 10 and Sunday, March 11 at the Indiana Flower + Patio Show. Don't have tickets yet?
Buy online now to save $2
and start planning your visit. We can't wait to see you there!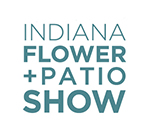 INDIANA STATE FAIRGROUNDS - EXPO HALL & WEST PAVILION
MARCH10-18, 2018
Mar 9, 2018, 14:24 PM