More Q&A With Joanie Sprague
Joanie Sprague is joining a team of home improvement all-stars for the highly-anticipated revival of TLC's
Trading Spaces
, which is returning after a 10-year hiatus. In this Q&A, find out one thing she wishes every homeowner knew!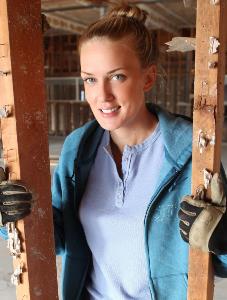 Q: What's one thing you wish every homeowner knew?
Joanie
: "Spending more money upfront is usually going to be better in the long run with certain projects. Especially when it comes to wood. You should always opt for the best products and quality when doing your deck and installing tile. Sometimes you can cut corners with cheaper materials, but with these two things specifically, I would always get the best you can, so it lasts longer. Nothing stinks more than having to redo your deck prematurely."
Q: What decor items are worth splurging on?
Joanie
: "I think it's totally acceptable to spend a little extra on your window treatments. Cheap curtains are obvious (to me anyway), and I like to know that I have quality curtains that won't sun bleach over time, and have a classic look that goes with the room, even if I make decor changes."
Q: If you could upgrade your kitchen, bath or closet, which one would it be?
Joanie
: "I would upgrade my bathrooms. I just did my closets, and our kitchen is pretty good right now, but our bathrooms are old and have heavy sliding glass doors that are on the fritz!" 4

Q: Could you live in a tiny home?
Joanie
: "I don't think so. My husband and I are pretty tall people. Our home would be larger by default! Lol."
Joanie appears at the Indiana Flower + Patio Show Friday, March 16 through Sunday, March 18!
Buy tickets online to save $2
and start planning your visit. We can't wait to see you there!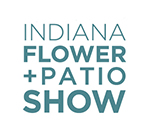 INDIANA STATE FAIRGROUNDS - EXPO HALL & WEST PAVILION
MARCH10-18, 2018
Mar 14, 2018, 13:59 PM